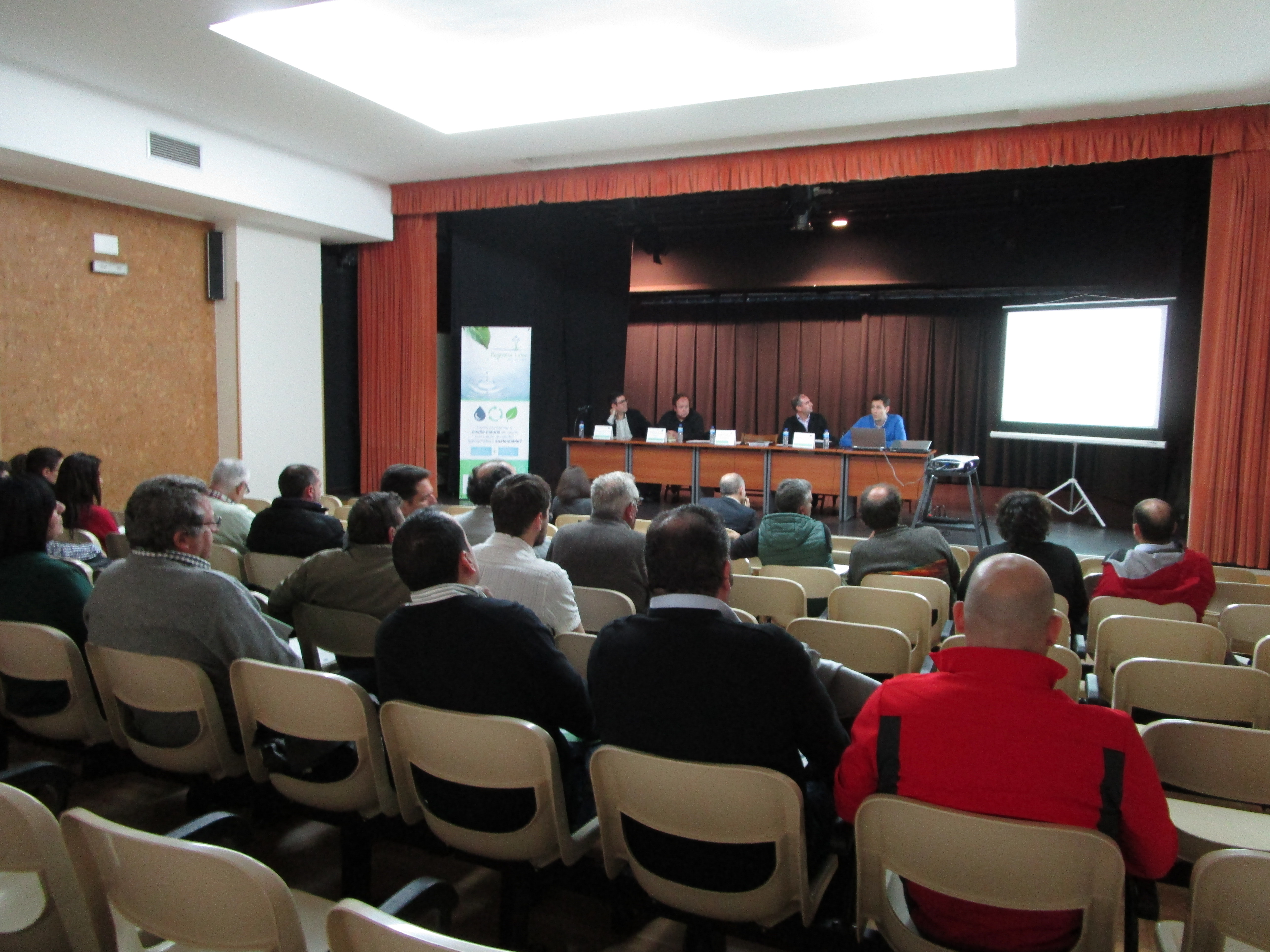 14 Jul

CHMS encourages the use of good environmental practices through the Life Regenera Limia program with an information campaign directed at farmers, ranchers and other interested sectors of the Limian region

The objective is to raise awareness and inform the production sectors to put more pressure on the environment and water quality

These activities are being very well received by professionals in the area

July 13, 2015- The Ministry of Agriculture, Food and Environment, through the Miño-Sil Hydrographic Confederation (CHMS), is carrying out an environmental awareness and information campaign, included in the European project Life Regenera Limia, directed to the production sectors that have the greatest influence on the environment and the quality of the waters of the region of A Limia and for which the maximum collaboration is sought for its improvement and conservation.

Awareness-raising and environmental awareness actions
Since the implementation of this program, 116 visits to poultry farms and 80 farms have been carried out to pig farms located in the 11 Councils that make up the Comarca of A Limia.

On the other hand, the Ourense Economic Development Institute (INORDE) has carried out an advisory and information on good agricultural practices among 85 of the professionals of the area, although this figure will increase during the next season of subscriber during the months of October and November.

Creation of the Local Stakeholder Group
On March 28, fifty representatives from the 37 associations, city councils and interested companies, located in the limian region, attended the "Stakeholders Working Group" in which they were informed in detail of the objectives pursued by the project and of the concrete actions that will be developed in the same, promoting also the importance of being aware of the impact that they produce in the environment some improper practices of its activity.
At the same meeting, environmental groups in the area expressed their concern about the current situation of A Limia, as well as the need for response and commitment, both by the Public Administration and by companies producing meat products and farmers.

The day, with a great response and welcome among the participants, was closed with a roundtable in which the participants were able to express their concerns and resolve doubts, being constituted the Local Stakeholders Group of the project, made up of 29 members .

On a regular basis, new calls will be made to the members of this group to report on the progress of the project, as well as to maintain a mutual exchange of information that allows the continuous improvement of the project, with the next meeting scheduled for September 2015.