On Monday, February 6, the Miño-Sil Hydrographic Confederation organized a new meeting of the LIFE Regenera Limia Local Stakeholder Group, with the objective of informing about the evolution of the project's actions and presenting the new proposals to be developed.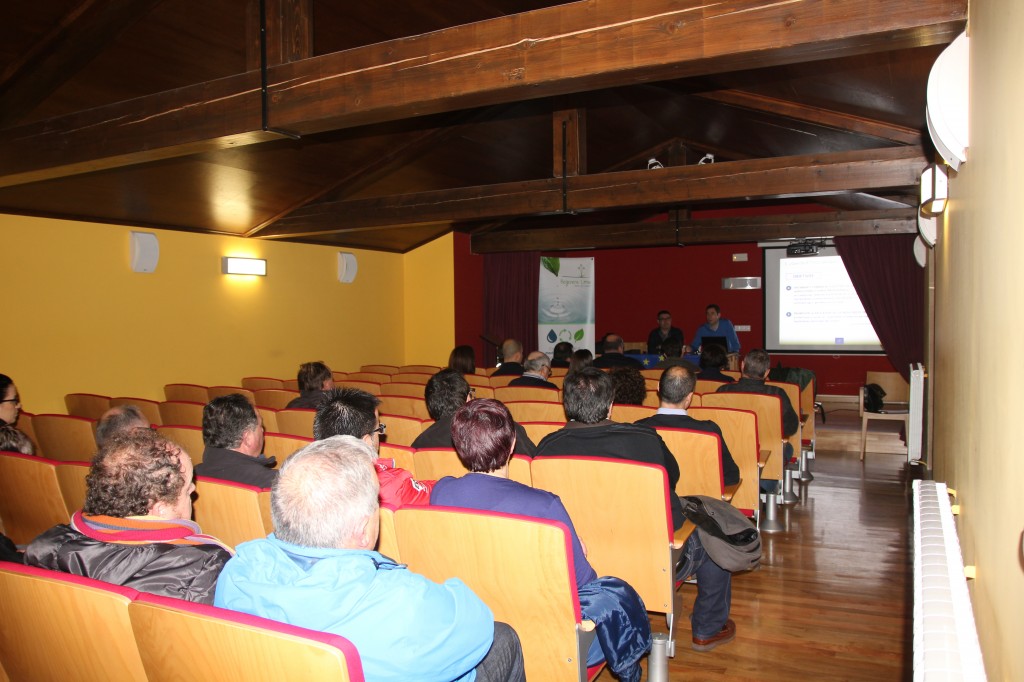 This meeting took place in the premises of the House of Culture of Sandiás at around 19.30.
Throughout the day the attendees were transferred to the current state of the project, noting that the Integrated Fertilizer Control System is already in operation and it was reported that the works for the recovery and rehabilitation of modified river beds for the improved retention capacity and assimilation of nutrients in As Veigas of Ponteliñares as well as the completion of the recovery and integration works in the hydrological cycle of sandbanks; in both cases the water has already entered as a result of the flood caused by the storm last weekend. The technical project for the implementation of the artificial lagoon system was also presented as a prototype for the treatment of wastewater from swine manure through artificial macrophytes-intensive wetlands, whose authorizations are currently being processed.
The event was closed with a moderated discussion forum by D. Alberto de Anta Montero from the Miño-Sil Hydrographic Confederation.